Social Media has taken over both nationally and globally. Anybody who is anybody is now on Twitter, Instagram, and/or SnapChat. The benefits of some of these platforms are extremely useful. Instagram can be used for marketing items, salvaging a memory, or showing off a cool trip. Twitter (my favorite social media platform) is now used as an at hands newspaper. As a side gig, I am a blogger for a New York Rangers company called Forever Blueshirts. My company and I are able to access up the second transactions whether it be trades, signings, or roster moves. No less than six or so years ago, people had to wait for the day after to get their news via a newspaper….yuck. The ability to have things at your fingertips at an instant is extremely helpful. But what's the point of SnapChat….?
I have been called an "old soul" by my friends and family because of the music that I listened to. Growing up I listened to Led Zeppelin, Queen, Billy Joel, Elton John, The Beatles, Eric Clapton, and many other classic musicians. I was always taken back by Queen in particular, and the ability Freddie Mercury had to completely soak in a crowd. People went to see him perform…..not take pictures of him. Below is a picture of Queen performing for the last time together at the famous Live Aid concert in July of 1985; a concert benefitting families in Africa with the greatest cast list of all time.
In this picture of the iconic Freddie Mercury singing what is known as "The Note Heard Round The World", the famous " AYYYY OH", notice any cell phones in the air? Is there anyone taking a picture? The answer to those questions are no. I understand that there were no cell phones in 1985, but this crowd enjoyed the wonder that was Freddie Mercury and created an ever lasting memory for themselves. This is a day nobody in that crowd, or even people watching at home, will ever forget. It was not necessary for them to "SnapChat it", and show everyone else what they were doing; they were there for themselves, and to enjoy arguably the most iconic day in music history.
This past weekend I was lucky enough to see the great Sir Elton John perform on his farewell tour. It was the experience of a lifetime, and a show I will never forget……also something that I did not have to let people know about via SnapChat. I enjoyed the three hours of his performance for myself and soaked every last minute in. As I took a second to look around my section, it was unfortunate to see a sea of cell phones in the air and people "SnapChatting" the concert. This is what nearly 80 percent of The Prudential Center looked like….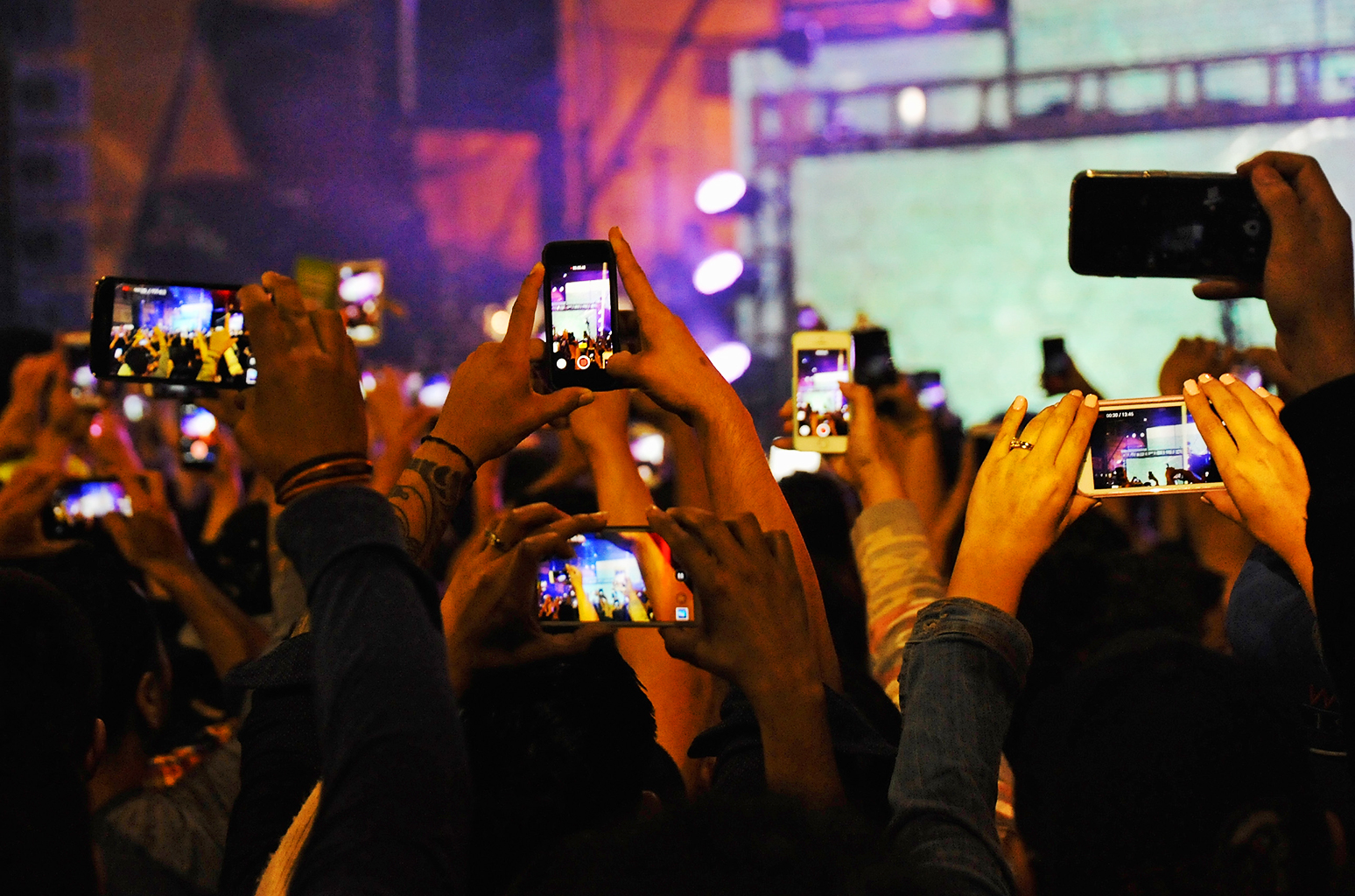 I am not trying to be a dinosaur and talk about how social media is poison, because it's not; it's quite beneficial for many things including some of the examples I posted previously. Though some things I do agree with in the social media world, one of those that I do not agree with is SnapChat. I feel it has no benefit and takes away from daily life. All in all, next time you go to a concert, or see something cool, keep your cell phone in your pocket and create the memory for yourself.